E-commerce Warehousing
Overview
Improves the accuracy of inventory management and reduces the chances of losing an item. UTRADE helps you optimize distribution leading to increased productivity and customer satisfaction.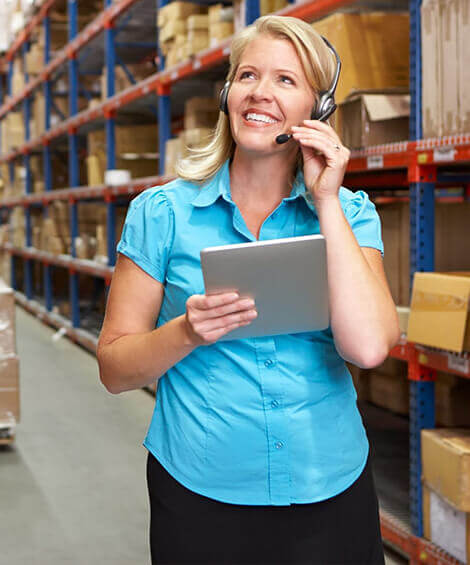 Shipping
Benefit from economies of scale and productivity when shipments are large enough to require the use of the truck.
Transportation
Take advantage from the transportation of relatively small freight at a fraction of the cost of hiring an entire truck.
Logistics
When speed, individualization of express delivery services matters, parcel delivery becomes optimal transportation mode.
Logistics Solutions to Help Your Businesses
Our global team of warehousing and distribution experts can help you to configure best kit of value added services in accordance to your needs and include them as part of our value proposition. You can approach them by direct contacting your Utrade Sales Representative.
Get a Qoute
What are the Basic steps to Importing ?
Importing is often thought to be easier than exporting and perhaps in \n Some ways it is but there are many traps for the unwary and inexperienced. \n It is important that you understand the basic steps: \n BEFORE thinking about placing an order on your overseas supplier\ remember that you do not have to be an expert in all facets of importing. Professional advice is available from your Customs Broker or Forwarding Agent or the Chamber of Commerce and Industry. \n A useful way of gaining an insight into the processes involved in importing is to attend the International Trade (Import/Export) Course put on periodically by the College of International Business.
Why Import ?
There are numerous reasons for importing goods. Perhaps you need to import a piece of capital machinery to be used in your company\\s operations\ or perhaps the imported goods are components or inputs to be used in a manufacturing process. \n The most common reason is to import for resale [and this is the side of importing we will concentrate on]. \n Whatever the reason, it is important that you accurately determine the landed cost\ i.e. the cost of the goods delivered to your warehouse\ before you place an order. \n The list price of a product in Taiwan or Argentina for example may seem unbelievably cheap\ but with on-costs [e.g. freight\ insurance\ import duty\Gst tax\ bank charges\ interest\ etc.] the product might not be competitive on the Pakistani market\ even before allowing for your profit margin. \n It is important that you do your homework first. Having a firm idea that there is a real potential market in Pakistan for the type of products you wish to import
Why should I insure my cargo?
We take every care to ensure the safe handling and transportation of your consignment. However\ we recommend insurance because there is always a risk of unforseen circumstances damaging your goods [e.g. fire or theft]. Our question to you is\ "Can you afford not to insure your consignment?" \n It is the responsibility of overseas importers to insure consignments when the shipment is on a Free On Board [FOB] or Cost and Freight [CFR] basis. It is the exporters obligation to arrange insurance in CIF/CIP contracts. Banks providing documentary credit will usually want insurance on at least the CFR value of the goods.