UTRADE Logistics Privacy Policy
A. Purpose of U-Trade's Privacy Policy
U-Trade is an organization which deals with logistics and trucking operations throughout the continent of North America. UTRADE assembles specific information provided by the loggers including the return information of the know abouts mentioning the process of accessing, using and operating the company's websites, application, software and other products along with services. This Privacy Policy mentions and drafts the company's policy and process involving assembling and dealing of any such information. However, this privacy policy is inapplicable to a third-party website or service having links to this company's website or recommendations and reference from this website by the company's staff, as per the terms and conditions of the Privacy Policy. Through access, use or contribution to the website, application, software or having received or provided deliveries to or from UTRADE Logistics you reflect your agreement to the terms of this privacy policy and thereby, provide consent to the collection, usage and publication of the personal information provided by you as mentioned in the contract. If you are not in agreement with the terms and conditions as provided below, you are requested to kindly undo and end your use. The listed privacy policy has been developed in order of compliance with Canada's Personal Information Protection and Electronic Documents Act ("PIPEDA"). PIPEDA clearly drafts the rules and regulations for the assembly, usage and revelation of Personal Information in course of commercial activity as elaborated in the mentioned Act.
A1. SUMMARY OF THE TEN PRINCIPLES OF PIPEDA
The following points briefly summarize the principles set by the PIPEDA
1. Accountability
An organization is solely to be held responsible for the information undertaken its control. An employee must be appointed to be held accountable for its compliance with regards to all the fair means of availing information.
2. Identifying Purposes
The purpose(s) behind the collection of the asked information must be clearly revealed and identified by the organization prior to or at the time of collection of information.
3. Consent
No information of any individual must be obtained, transferred or used by the organization without the prior knowledge of that individual.
4. Limiting Collection
Any personal information must be collected by fair and lawful means and be limited only to that which is needed and required by the organization for its working.
5. Limiting Use, Disclosure, and Retention
As long as the individual does not consent, or the legal process does not require, no information collected of any individual by the organization must be disclosed except for the purpose for which it was collected.
6. Accuracy
Personal information must be accurate, full and updated as much as essentially required for the purpose of satisfaction of what it is to be used.
7. Safeguards
All Personal information need be safeguarded by appropriate and required security in accordance to the sensitivity of the information provided.
8. Openness
All the clients and employees linked to the organization must be informed beforehand, about the organization's privacy policy and procedures linked with it.
9. Individual Access
When requested, an individual must be given access to the information about the existence, usage and disclosure of their personal information along with its access. Challenging the accuracy and fulfilment of all information provided is well within the rights of the individual complied with the privacy policy of the organization.
10. Challenging Compliance
An individual has the right to challenge the organization's compliance with the principles as mentioned above. The challenged terms must be confronted to the person held accountable by the organization for its compliance with the PIPEDA, usually the Chief Privacy Officer.
An individual has the right to challenge the organization's compliance with the principles as mentioned above. The challenged terms must be confronted to the person held accountable by the organization for its compliance with the PIPEDA, usually the Chief Privacy Officer. This Privacy Policy is to be held applicable t the company's Directors, employees, members, employees on contract and the third party organizations UTRADE is associated with in relation to the purpose(s) mentioned herein.
A2. Definitions
"Personal Information" refers to any information related to an identifiable person or individual. It extends to, without boundaries, knowledge relating to nationality, identification, age, residential address, gender, phone number, Date of Birth, E-Mail Address, Martial Status, Education, Employment, Social insurance number, Health History, assets, payment records, liabilities, credit records, loan records, income and other information with regards to financial transactions and personal opinions and views of that individual. This list does not include name, title, company address or telephone number of a person or employee of an organization.
"Business Information" identifies as the name, address, telephone number, name(s) of owner(s), officer(s) and director(s), job titles, registration numbers (GST, RST, Source deductions), financial information such as credit card and bank account information of that business. Even though business information is not under the sovereignty of the PIPEDA, its confidentiality will yet be treated with the same security measures by UTRADE staff, members and board members, as necessary for individual personal information under PIPEDA.
"Client" is defined as the business applicable to or approved for a loan including just proprietorship and individuals holing on to the business in alliance.
"Individual" refers to the client's owners or shareholders, going all the way to the co- signers, or any guarantor associated with a client.
"App" refers to the mobile app for drivers associated with UTRADE.
"Application" refers to the application form or forms related which have been completed by the individual(s) to request sponsoring finance for the client through UTRADE, and or its division.
"Database" includes the list of names, telephone numbers and addresses of clients and individuals held by UTRADE in forms of which extend to but are not bound to computer files, paper files, and files on computer hard drives and that may be at least party in the Software or the App.
"File" refers to the information data assembled in the course of processing an application, along with the information collected/updated to maintain the account.
"Express consent" refers to the individual signs and the application, or other forms including Personal information, authorizing UTRADE, and its sections to assemble, use and reveal the individual's Personal information for the intention established in the application or forms.
"Implied Consent" means the organization may adopt that the individual gives consent to the details being used, retained and revealed for the intended purposes, unless notified by the individual.
"Software" refers to the software UTRADE utilizes to operate its business and functioning.
"Third Party" refers to an individual or company that offers services to UTRADE in support of the programs, profits and other services presented by UTRADE such as other creditors, credit bureaus, people with whom the individual or client involved in business, but not include any government office or department to whom CHARGER reports in the distribution of such programs, profits or facilities.
"You" refers to the person accessing this privacy policy, and any organization that you work in relation with the intention for which this privacy policy is being read by you.
B. Purposes of Collecting Personal Information
Our organization may assemble Personal Information and Business information that is applicable to the intention of offering services to our clients and service givers, securing our websites, meeting our legal requirements, promotion, propagation and marketing of our services and, in certain cases, the products and facilities of our clients and investigating and developing new products, services and ways to improve our provisions, business or websites. Concentrated towards, but not limited to the generality of the previous paragraph, we assemble, put into usage and reveal personal information and business information for the following intentions; to identify you, to regulate your adaptability inclusive of credit worthiness and background checks as a supplier or customer of UTRADE including as a driver, carrier or customer, to know your necessities and suitability for products and facilities, to give you such products and facilities, to safeguard you and the organization from fraud and error, to endorse specific products and facilities to meet your requirements, to bestow and be updated on trending products and service, to answer to regulatory and state requests (for example, Industry Canada) and to show compliance with legal and regulatory requirements. Such intentions are inclusive of operation of the App and Software, which may assist in accomplishment of the intentions. Personal Information and Business data may be moved, seen, processed or kept in the US for the intention described above. Legal necessities in the US implemented on us or our subsidiaries, associates, agents, intercedes and other third parties functioning on their or our behalf may consist an obligation to reveal Personal Information to government authorities abroad.
C. Consent
An individual's expressed, in writing consent will be taken prior to or at the time of collection of Personal Information. The intention of assembly, usage and revelation of the personal information will be given to the individual at the point of seeking their consent. Once, this consent is obtained from the individual to use their information for those intentions. UTRADE has the individual authorized consent to assemble, or obtain any extra data that is required to complete the same purposes as mentioned earlier. Express consent will also be taken if, or at the time of identification of a new use. By signing the application and other forms, agreeing to use the App or software, receiving products or accessibilities from UTRADE, or lending products or services to UTRADE, you grant implied permission to receive Personal Information or Business information with the intention mentioned in this Privacy Policy, inclusive of obtainment and verifiable information from third parties involved, for example, banks, credit bureaus, other lenders and insurance companies in the functioning of the access suitability of an individual, supplier or customer. Implied consent is also given by the individual to allow UTRADE to report or disclose, if required, information to Industry Canada. It is well within the rights of the individual to choose not to reveal specific or overall Personal details at any given point of time, but if UTRADE is unable to collect adequate information in order to validate the permission for funding, or other intentions for which the Private details are being asked, the individual's Application for such financing may be rejected or other purposes may be denied. A client or an individual can take back permission to UTRADE's use of Personal information at any time before the application being accepted, by making such request in written. Once a loan has been accepted, an individual cannot withdraw consent sanctioning UTRADE to use and reveal the Personal information for the intention set out in this privacy policy. Express consent will be taken from the individual before disclosing the individual's personal information to other lenders, credit insurers and credit bureaus. This privacy policy does not extend to the numerical data from which the identity of individuals cannot be resolute. UTRADE comprises the right of usage and disclosure of statistical data as determined appropriate.
D. Limiting Collection
Personal information retained will be bound to the intentions set out in this Privacy Policy, UTRADE applications, the App, the software or other forms.
E. Limiting Use, Disclosure and Retention
Overall, we may use or reveal your Personal information only in relation to the intentions rectified in this Policy. In relation to such identified purposes, we may give employment to third parties to process Personal information or perform tasks from our side, including website, App and Software licensors and hosting associates and other parties who assist us in functioning.
E1. Use of Personal Information
Personal details will be utilized only for those purposes to which the individual had agreed to the following exceptions as covered by the PIPEDA: UTRADE will use personal information, without the individual's consent where- • The organization has realistic reasons to assume the data could be important when investigating infringement of a federal, provincial or foreign law and the data is used for the purpose of that investigation. • An existing emergency which poses a threat on an individual's life, health or security. • The data is for calculative study or research. • The data is available to the public. • The use is evident in the individual's interest, and permission is unavailable in a timely manner. • Information and consent would compromise the accessibility or accuracy of the data and • Assembly is required to investigate a violation of an agreement.
E2. Disclosure and Transfer of Personal Information
Private data will be revealed to only those UTRADE employees, suppliers, members of UTRADE committees, and the Directors that require to know the information for the intention set out in this Privacy Policy. Personal Information will be revealed to third parties with the individual's knowledge and permission, which may imply as per this Privacy Policy. PIPEDA allows UTRADE to reveal Personal Information to third parties, without an individual's knowledge and consent, to: • A lawyer who represents UTRADE • Gather a liability owned to UTRADE by the individual or customer. • Comply with a subpoena, a warrant or an order made by a court or other body with suitable authority. • A law implementation agency in the procedure of a civil or unlawful investigations. • A state agency or department seeking permission for the information or; • As necessary by the law. PIPEDA allows UTRADE to transfer Personal Information to a third party, without the individual's knowledge or permission, if the transfer is easily for processing intentions and the third party just uses the data for the intention for which it was transferred. UTRADE would ensure, by prescribed or other ways, that the third party protects the data and uses it only for the intentions for which it was transferred.
E3. Retention of Personal Information
Personal information will be kept in client files till the use for which it was assembled is active and for such periods of time as may be agreed by appropriate laws and regulations. Personal Information consisting in an inactive file will be kept for a period of seven (7) years, with the exception of cases where UTRADE has actively denied the intended usage of Personal information. Where an intended use has been rejected, the file and all Private information contained in the file will be kept for a period of two (2) years.
F. Accuracy
UTRADE intends to make sure that any personal information given by the individual in their active file(s) is precise, current and full as is required to complete the purposes for which the data has been collected, used, retained and revealed. Individuals are demanded to inform UTRADE of any difference in private or Business information. Information controlled in inactive files in not restructured.
G. Safeguards
UTRADE will use corporal, organizational, and technological ways to protect Personal information limited to those UTRADE employees, volunteers, or third parties who require to know this information for the intentions set out in this Privacy Policy and who are subject to reasonable compulsions of secrecy in context to the Personal Information. Organizational safeguards: Contact to Personal Information will be bound to the parties that need it for the intentions herein, and for the time of that need. Physical Safeguards: Active files are deposited in locking filing cabinets when not in use. Access to work areas where active files may be in use is limited to UTRADE employees only and authorized third parties. All inactive files or Personal Information no longer needed are shredded before disposal to avoid unintentional revelation to unauthorized people. Technological Safeguards: Personal information consisting within UTRADE computers and electronic databases, the App and the Software, are password protected that too in conformation with reasonably prudent industrial norms. Admittance to any of UTRADE's computers also is passcode supported. UTRADE's internet router or server has firewall safeguard enough to guard private and confidential Business data in opposition to virus attack threats and "sniffer" software arising from internet activity.
H. Openness
UTRADE will make sure to convert its privacy policies and due process in knowledge of the individual through this privacy policy.
I. Individual Access
An individual who desires to rectify or verify what Private data is in the accounts of UTRADE, or to whom that data is revealed (in accordance with the permission granted by the Act), may seek written permission for access to UTRADE's Chief Privacy Officer. Upon rectification of an individual's identity, the Chief Privacy Officer will be answerable within 60 days. UTRADE is well within its rights to seek permission for adequate Private data for allotment of conformation whether or not we have Private data in relation to you, the individual seeking permission. The organization is entitled to the right to charge a minimal fee for copies of papers asked for under this Privacy Policy. Kindly advise us in case of any help in the process of preparation of your request and we shall ensure you are brought to such help and guidance. In addition, for those differently abled in context of sensory challenges, we will endeavour to provide you with access to your personal information in a substitute format, if so asked for. Kindly contact our Chief Privacy Officer for such permissions and guidance. There might be cases where we are not able to outsource data to provide you the requested access/ those cases include if the cost of providing access would be unaffordable, the information includes references of other individuals, disclosing is disallowed for legal, security or commercial exclusive motives, and the data is subject to solicitor client or litigation privilege. In case the individual discovers that the data on hold of UTRADE is inaccurate or not complete, upon the individual providing documentary proof to verify the right information, UTRADE will make the asked changes to the individual's active file(s) quickly.
J. Complaints/Recourse
In case an individual has an apprehension about UTRADE's Personal information dealing practices, a written complaint may be directed to UTRADE's Chief Privacy Officer. On verification of the individual's identity, UTRADE's Chief privacy Officer will act fast to look out for the complaint and provide a written report of the findings of the investigation to that individual. Where UTRADE's Chief Privacy Officer is determined to that individual's complaint which is well informed, the Chief Privacy Officer will take the necessary steps to accurize the concerned information dealing practice and revisit UTRADE's privacy policies and procedures. Where UTRADE's Chief privacy Officer is determined that the individual's complaint is not well informed, the individual will be given a written notification of the same. In case the individual is unsatisfied with the investigation and result followed by the course taken by UTRADE's Chief Privacy Officer, the individual may bring a complaint to the Federal Privacy Commissioner at the given below address:
The Privacy Commissioner of Canada,
Email address: www.privcom.gc.ca.
112 Kent Street,
Tel 1-800-282-1376
Ottawa,
Ontario K1A 1H3
K. Questions/Access Request/Complaint
Any concern with respect to this or any other privacy policy of UTRADE may be transferred to the Chief Privacy Officer. Permission for access to data, or to file a complaint, are to be made in writing and sent to the Chief Privacy Officer at the address as given below:
Legal Department,
25 Production Road,
Brampton, ON L6T 4N8,
Canada

Amendment to UTRADE's Privacy Policies
UTRADE's privacy policy is applicable and implemented since ______. This privacy policy is however, subject to amendment in answer to changes and upgrades in the legislation of privacy. The chief privacy officer will retrospect and revisit the Privacy Policy time to time as demanded by changes in laws regarding privacy. Notification of any such change in the Privacy Policy will be updated on UTRADE's website. Any changes in the Privacy Policy will be applicable to Private data assembled from the date of the posting of the reviewed Privacy Policy.
Additional Terms and Conditions
Disclaimer
Despite the fact that we take the security measures given out herein to safeguard your privacy and secrecy, we cannot guarantee the privacy of your Personal data or company information. E-mails or forms set through the internet are neither confidential nor secure and can be spectated and modernized by third parties. UTRADE will not be accountable for compensations arising from notifications sent to it through unsecured e-mail or other messages electronically sent (SMS, etc.)
Transactions
Monetary dealings may be administered via a payment provider and the App or Software. Such monetary dealings may comprise Personal information and Business information. Third parties may contact, process and maintain Personal information or business information as may be necessary to process dealings.
Cookies
UTRADE may use cookies to guide in order to understand and save users' selections for upcoming calls, assemble aggregate information about site interactions in regards to offer better site knowledges and tools in the upcoming events. We may also use reliable third-party facilities that keep record of this information from our side. Cookies may be turned off, but if you turn cookies off, some of the structures that make your site experience more effective may not function appropriately.
CASL
UTRADE is in compliance with the Canada Anti-Spam Law in regards to all profitable electronic letters we send out. At any time if you would like to unsubscribe from getting forthcoming emails, you can email us at ____________ and we will punctually eliminate you from EVERY communication.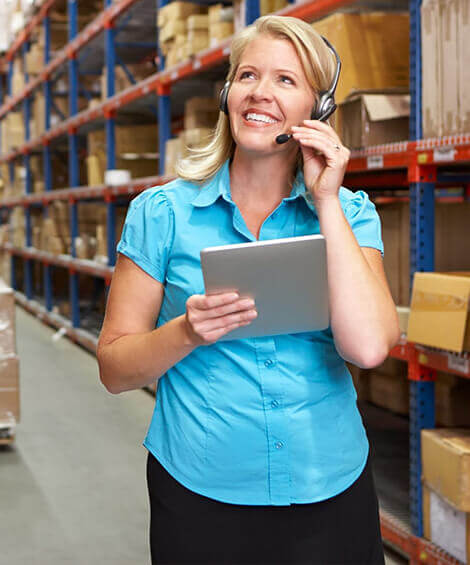 Shipping
Benefit from economies of scale and productivity when shipments are large enough to require the use of the truck.
Transportation
Take advantage from the transportation of relatively small freight at a fraction of the cost of hiring an entire truck.
Logistics
When speed, individualization of express delivery services matters, parcel delivery becomes optimal transportation mode.
Logistics Solutions to Help Your Businesses
Our global team of warehousing and distribution experts can help you to configure best kit of value added services in accordance to your needs and include them as part of our value proposition. You can approach them by direct contacting your Utrade Sales Representative.
Get a Qoute
What are the Basic steps to Importing ?
Importing is often thought to be easier than exporting and perhaps in \n Some ways it is but there are many traps for the unwary and inexperienced. \n It is important that you understand the basic steps: \n BEFORE thinking about placing an order on your overseas supplier\ remember that you do not have to be an expert in all facets of importing. Professional advice is available from your Customs Broker or Forwarding Agent or the Chamber of Commerce and Industry. \n A useful way of gaining an insight into the processes involved in importing is to attend the International Trade (Import/Export) Course put on periodically by the College of International Business.
Why Import ?
There are numerous reasons for importing goods. Perhaps you need to import a piece of capital machinery to be used in your company\\s operations\ or perhaps the imported goods are components or inputs to be used in a manufacturing process. \n The most common reason is to import for resale [and this is the side of importing we will concentrate on]. \n Whatever the reason, it is important that you accurately determine the landed cost\ i.e. the cost of the goods delivered to your warehouse\ before you place an order. \n The list price of a product in Taiwan or Argentina for example may seem unbelievably cheap\ but with on-costs [e.g. freight\ insurance\ import duty\Gst tax\ bank charges\ interest\ etc.] the product might not be competitive on the Pakistani market\ even before allowing for your profit margin. \n It is important that you do your homework first. Having a firm idea that there is a real potential market in Pakistan for the type of products you wish to import
Why should I insure my cargo?
We take every care to ensure the safe handling and transportation of your consignment. However\ we recommend insurance because there is always a risk of unforseen circumstances damaging your goods [e.g. fire or theft]. Our question to you is\ "Can you afford not to insure your consignment?" \n It is the responsibility of overseas importers to insure consignments when the shipment is on a Free On Board [FOB] or Cost and Freight [CFR] basis. It is the exporters obligation to arrange insurance in CIF/CIP contracts. Banks providing documentary credit will usually want insurance on at least the CFR value of the goods.